Weddings
Looking for a unique treat for you and your guests on your wedding day?
We understand how important this day is to you and your other half!
Let Offbeat help you make this special day truly magical.
All you need is love & donuts
Treat your wedding guests to an unforgettable dessert or favour by ordering Offbeat Donuts.
With a wide range of fillings and flavours we have something that will tickle everybody's taste buds (even Granny's!).
Enquire now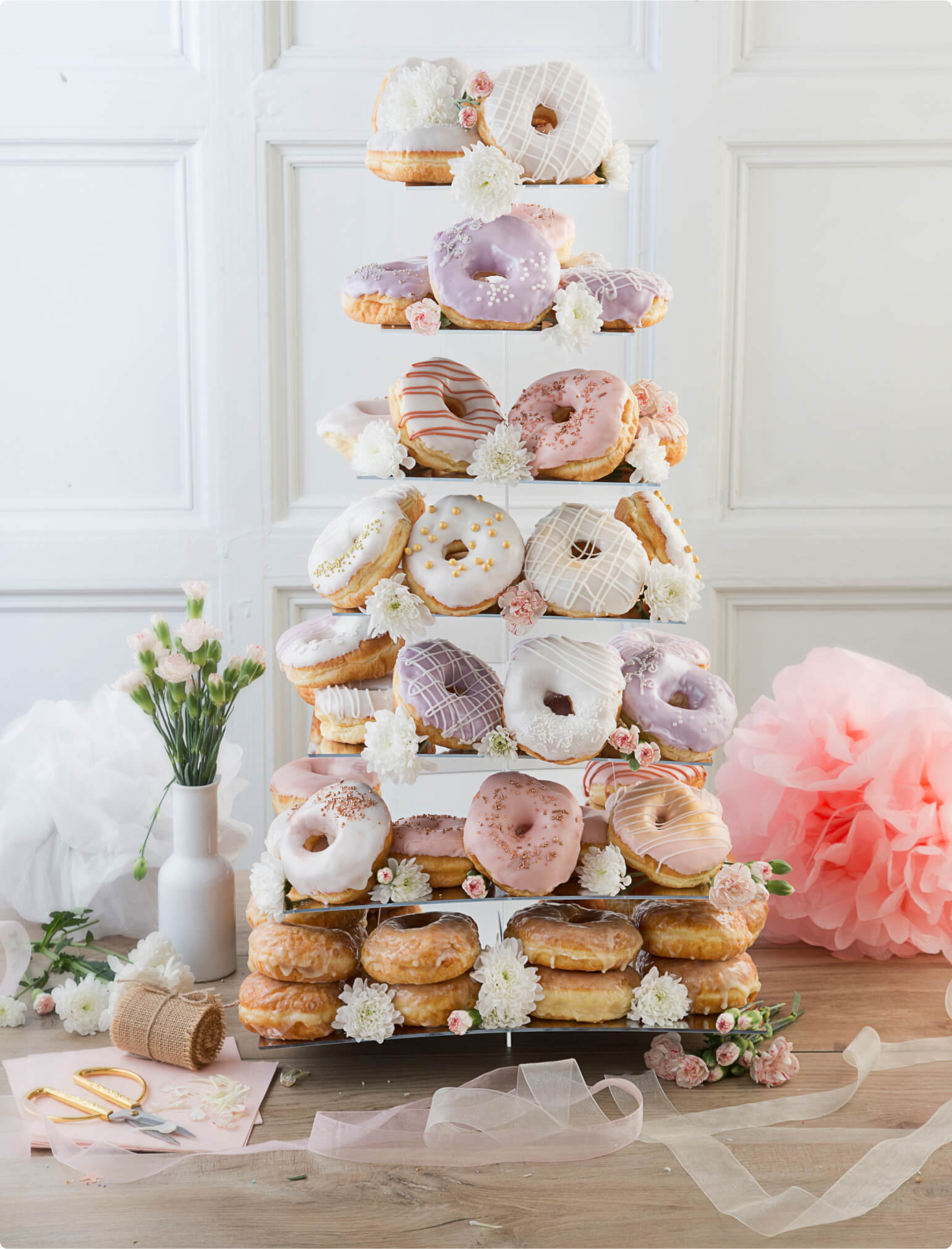 Why offbeat donuts
Hand-crafted by Dublin's finest bakers, our wedding themed ring donuts in glittery white, rose gold, or lilac with eye catching designs are bound to wow your guests. Our fluffy and mouth-watering donuts are handmade fresh the day of your wedding, using the finest ingredients!
NATIONWIDE DELIVERY: Delivery to venues around Ireland is available. Please enquire below for more information.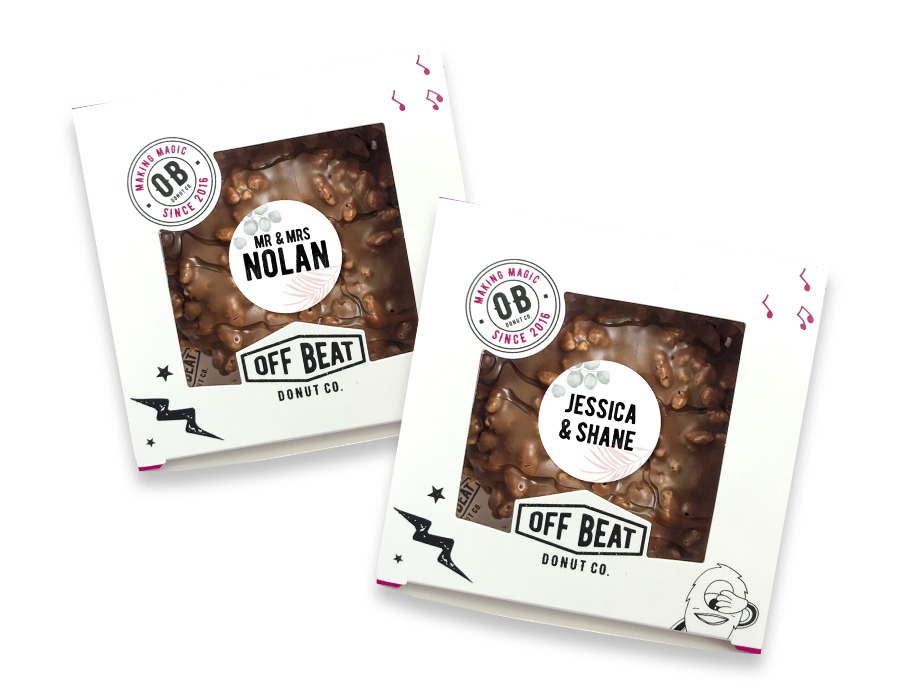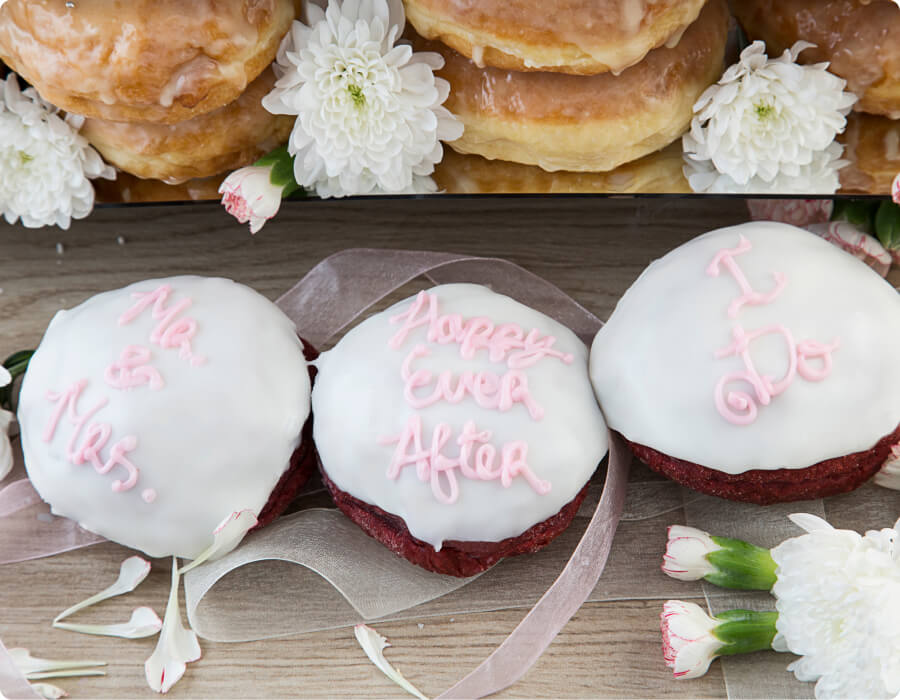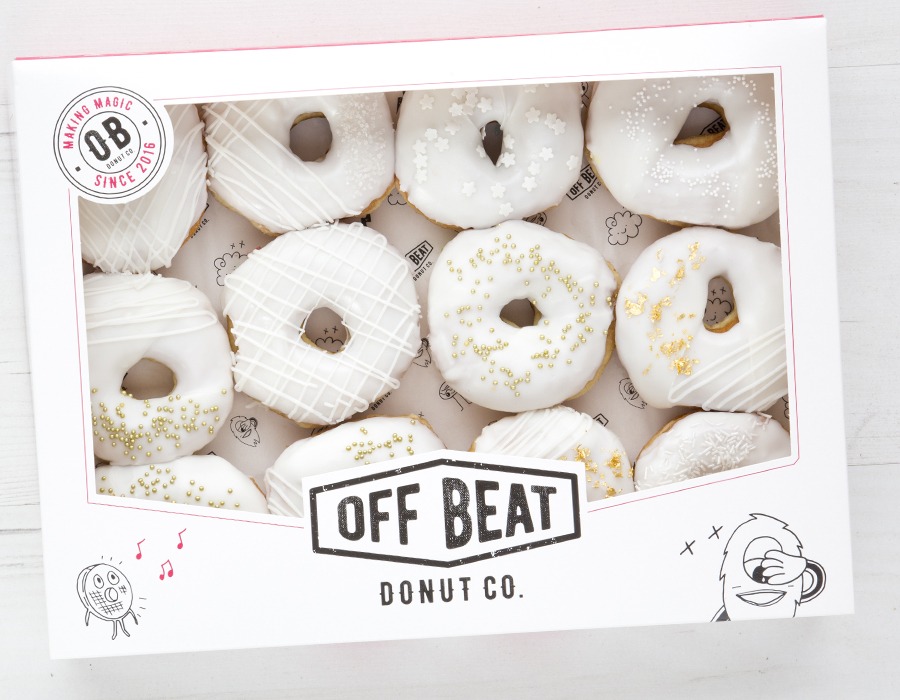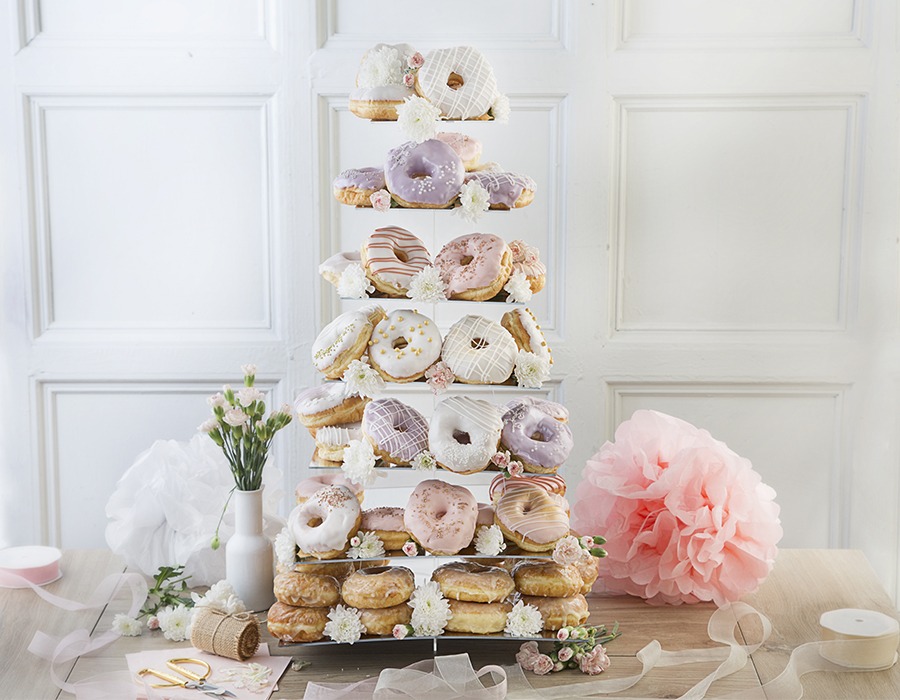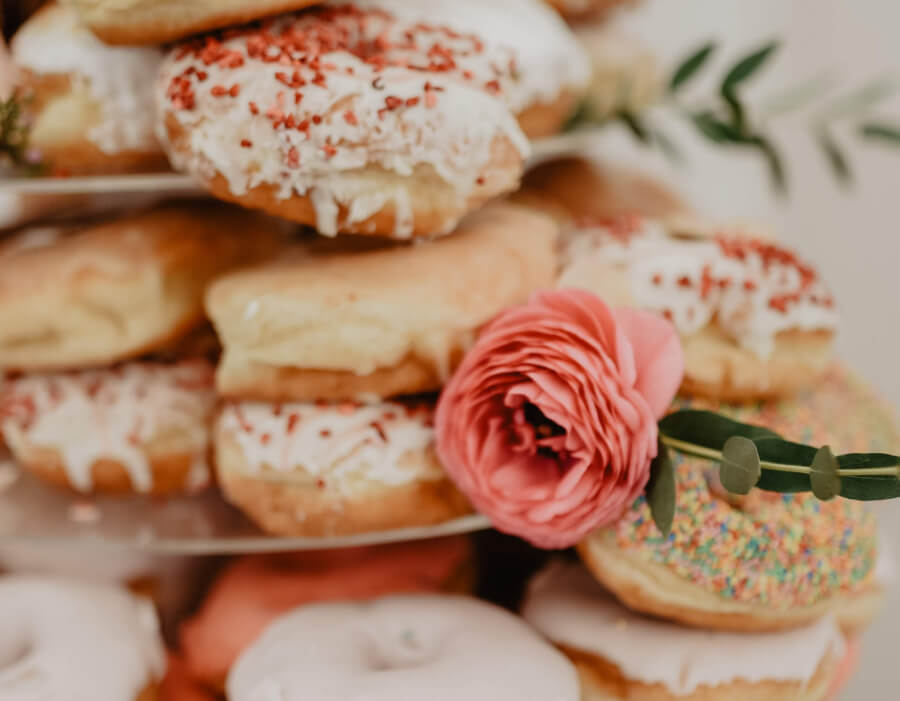 Glazy in love
Make your wedding STAND OUT with our contemporary donut displays.
From small scale tiered donuts stands to large donut walls , Offbeat's donut displays are bound to make your reception stand out in the sweetest way!
Enquire now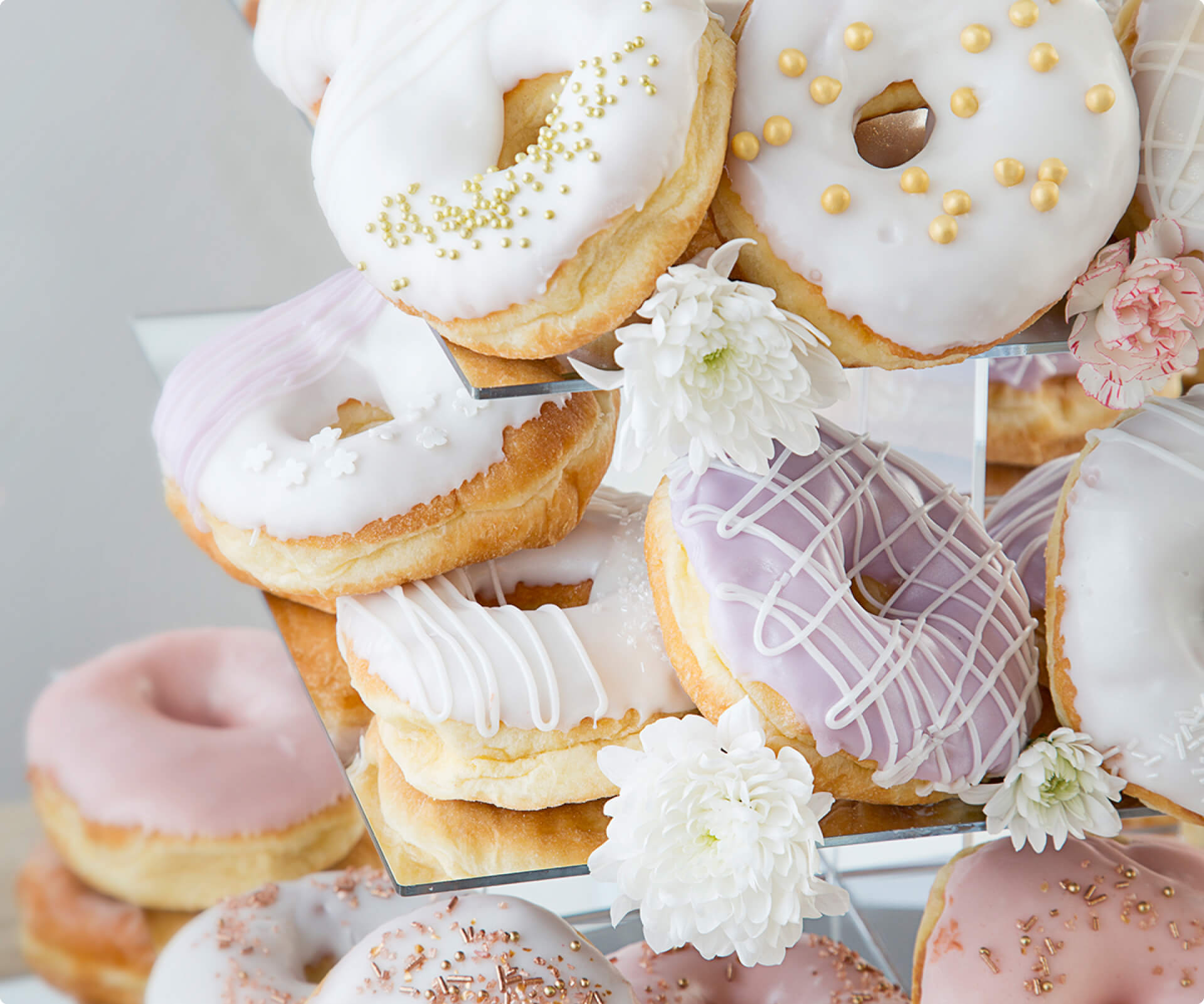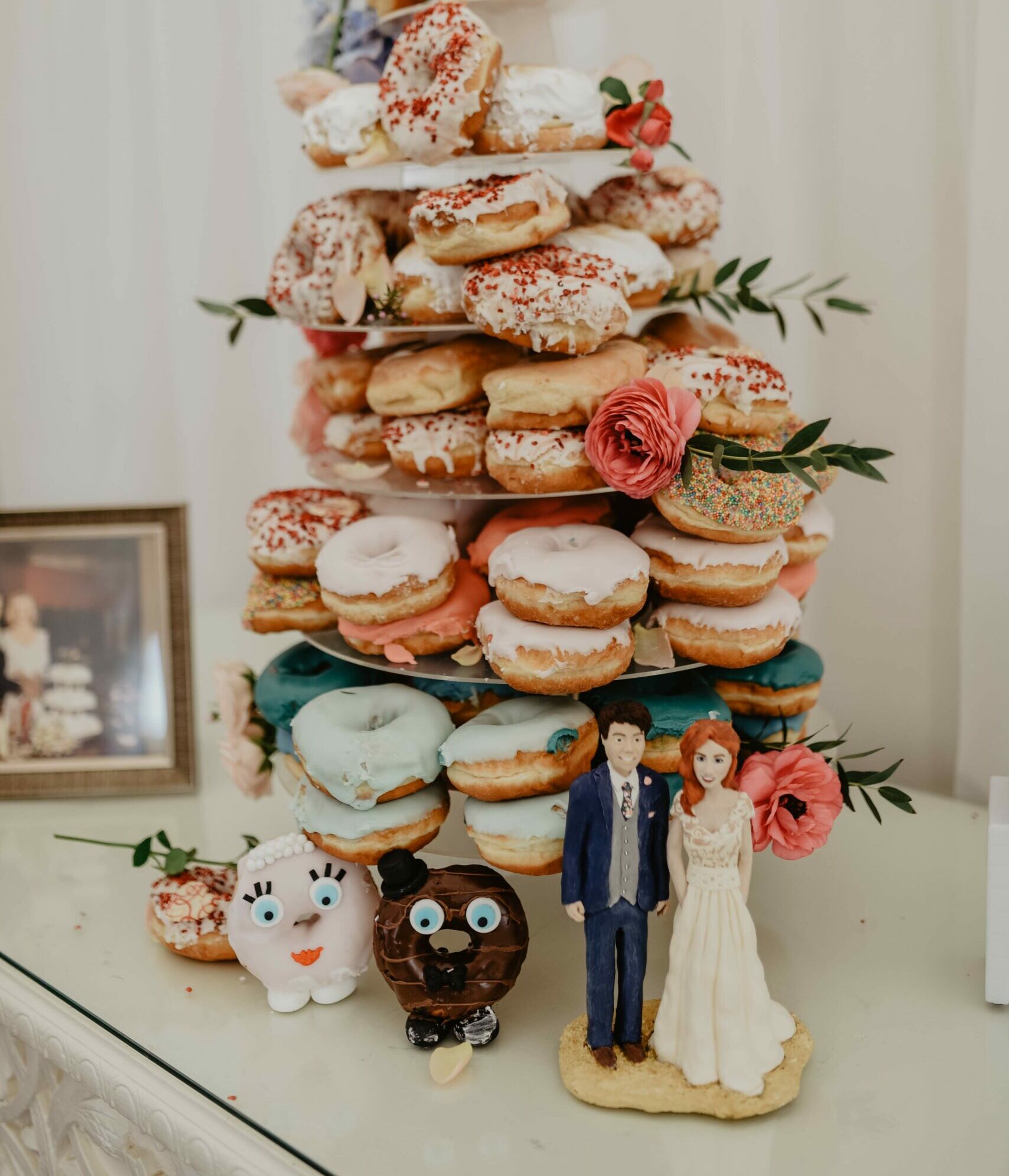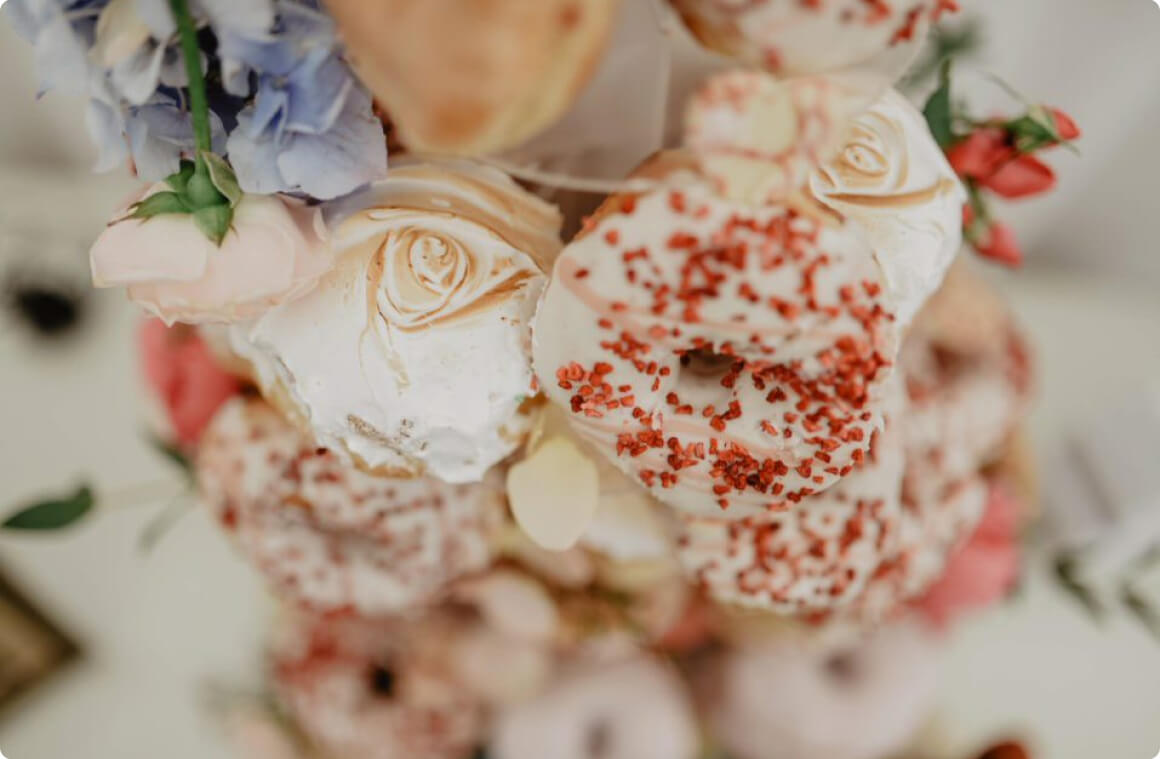 We offer a 7-tiered Mirrored stand that holds approximately 55-65 donuts (Depending on how they are stacked).
Add that WOW factor to your event with a large donut wall from Offbeat. This pegged wall can hold between 100-200 donuts and is a real showstopper.
Hand packed individually boxed donuts are the wedding favours that will make your guests smile as they arrive to their tables and will remember for years to come.